Hi guys. My life has turned upside down in the past month. In a nutshell: my long-term relationship ended; a few other people also left my life, new ones entered; a few doors closed, new ones opened. Everything made me re-think my life, my goals and my priorities. I finally feel I'm doing things right and I feel awake, alive, my creativity is through the roof, and I feel a sense of peace and calmness. I guess sometimes in life you need one huge shake to get back on the right path.

Anyhow, meet my new sewing buddy Mimi: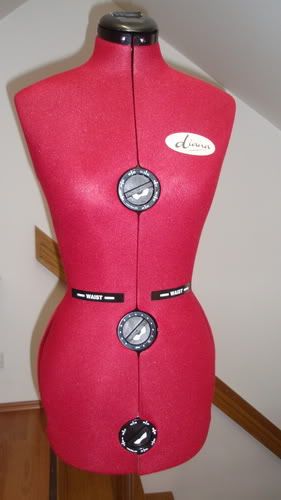 I got Mimi a few days ago. I think she'll be a great help with sewing, fitting and detail work. Plus, I'd *love* to learn draping. I'm planning on getting some draping books. After reading reviews, these two ended up on my wish list: Draping for Apparel Design and The Art of Fashion Draping.

I did manage to get some sewing done. I have two small craft project to show. First one is an eye-mask I made for my ex-BF's mom: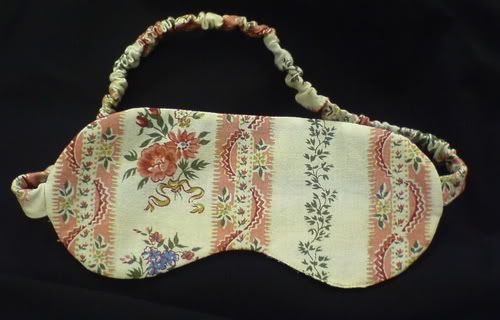 It's made of fashion fabric which I interfaced with Pro-Tricot Fusible interfacing from SewExciting. (Btw, don't you just love her interfacing.) Then I sewed together two layers of black jersey to make the inside of the mask soft and so that no light comes through.


And the second one is an sunglass case for me, since I lost the original one. I lined it with some white jersey, so my sunglasses don't get scratched.



Next on the sewing table is a dress for my work's New Years party, so stay tuned.

Happy sewing everyone.