I've been working on my blouse sloper for a long time. Now, with some time off work, I've finally finished it.

I drafted the pattern myself using the Rundschau technique. The biggest problem I faced was my bust and measurements connected to it. For example, armhole width is derived form bust circumference. In my case, my bust is big (I'm D cup), but my arms, back and waist are small.
It took a lot of tweaking and re-drafting to finally get to this:

front: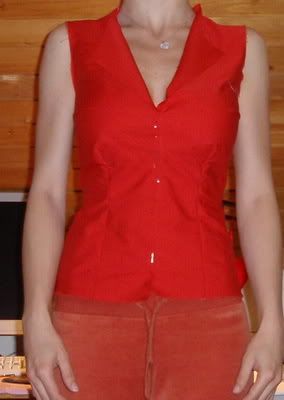 side:



back:



On the photo of the back, please ignore the right side of the photo - I made adjustments only the left side of the blouse lol

I'm not entirely satisfied with it yet. Do you see the puckering on the top of the darts on the back? I still need to fix that.
And also if you look at the side photo, there are some lines at my waist. I'm not sure how to get rid of those. I've tried taking in the sides and widening the back dart; it looked fine, but I couldn't close the blouse anymore.

Still some minor details to figure out, but, overall, I'm happy with the results.