photo credits: Hot Patterns


I just made a muslin for this top. It was supposed to be a wearable muslin, but I have some fitting issues with it, so it ended up being just a muslin.

The front view: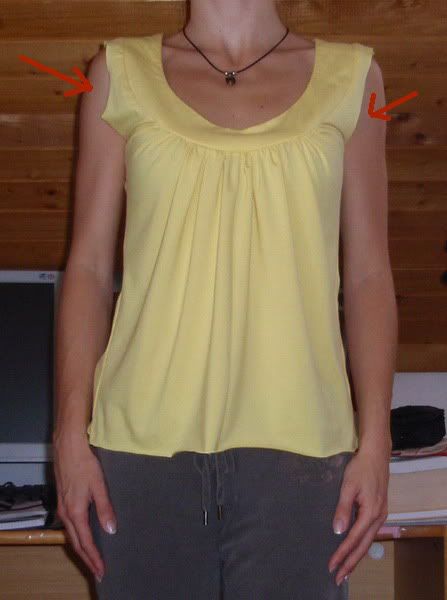 First of all, I had to sew the side seams 2cm wide (instead of 1cm), to eliminate the gaping at the armhole. That fixed it a bit, but unfortunately not entirely, as you can see from the photo.
Also, you can see that the neckband doesn't lay completely flat.

One even bigger issue I have, is the gaping at the back: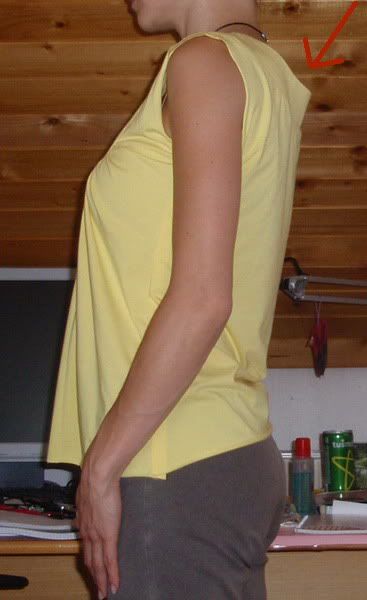 I think making it in size 6 should fix these issues. Even the gaping at the back, or should I make additional alterations. What do you think?