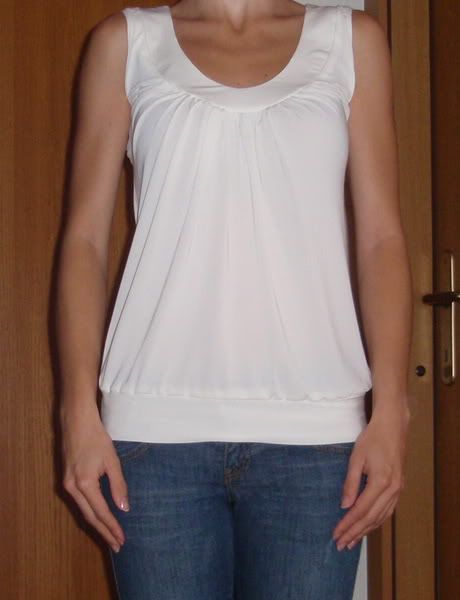 Pattern Description: Relaxed scoop neck tops gathered onto a deep neckband, choice of short, cap or no sleeves and 2 lengths plus banded finish.

Pattern Sizing: Multisize 6-26. I made my muslin in size 8, which should be the right size for me according to my measurements. I found it to be too big, so I made my final garment size 6.

Did it look like the photo/drawing on the pattern envelope once you were done sewing with it? Yes, except mine looks ore gathered at the front.

Were the instructions easy to follow? I actually followed the instructions on Pam's Off the Cuff blog.

What did you particularly like or dislike about the pattern? I love the style of this top. I, however, don't like the gaping neckband at the back. I had to re-draft the neckband piece.

Fabric Used: Rayon - lycra knit with a wonderful drape.

Pattern Alterations or any design changes you made: As I mentioned before, I first made this top in size 8. First thing I did, in order to fix all the gaping parts, was I went down a size. That solved everything except the gaping at the back. I took some scraps and made a neckband piece and played with it and slashed it until I got the desired effect. Here's how my pattern pieces look like: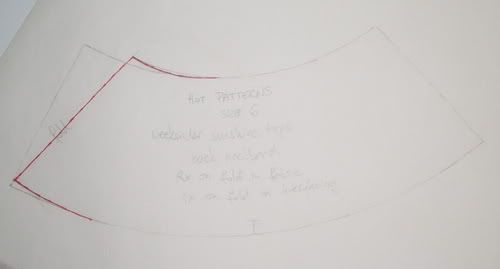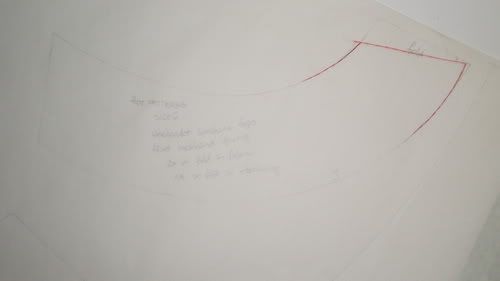 The red lines are alteration lines.

This is the neckband piece looks like after using my pattern alterations.


You might be wondering where did this brown come from... Well, I wanted to have a contrasting neckband, but the final look was just not what I had pictured in my mind :)

As you can see, due to all the alterations, the neckband piece turned out quite pointy. The red lines on the right are the stitching lines (except less wonky, I can't draw with my mouse). I went in 2cm on the inner edge of the neckband because I found the original too wide. On the outer edge, I just smoothed out the pointy part.

I interfaced the inner neckband piece with Sew Exciting's Pro-Tricot Fusible interfacing and I truly cannot say enough good things about this interfacing.

I also didn't use the ribbing on the waistband. I used my fabric and made 2 bands 14cm wide, folded them in half and sewed them to the top using a narrow zig-zag stitch.



Back of the top: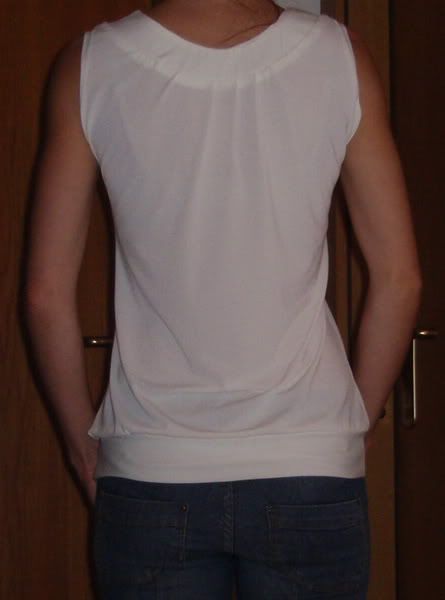 Would you sew it again? Would you recommend it to others? After the alterations I made, I will definitely sew this top again. And I do recommend it to others.

Conclusion: I have to admit I was a bit frustrated with the neckband, since I didn't find any reviewers who had this problem. But, as they say, all's well that ends well. All in all, this is a great top and I'm sure I'll be making a few more.